In 2016, the Wayland Area Chamber Ambassadors launched the #JustSayThanks Law Enforcement Appreciation Campaign. During the campaign, over 200 staked signs were placed across Michigan (and three other states), Thin Blue Line flags were flown at the City of Wayland, the Wayland VFW, and the Gun Lake Tribal Government, twenty downtown light posts were adorned with blue LED lights and banner flags, businesses displayed window clings and the campaign wrapped up with a complimentary dinner for law enforcement officers. Since 2016, each May the Chamber Ambassadors continue to place staked yard signs, while downtown businesses display blue LED lights in their windows, and signs from area businesses display their thanks, while the Thin Blue Line flags are flown at the Gun Lake Tribal Government and the Wayland VFW. We are also proud to have our signs displayed in at least five other states.
We chose May for the Law Enforcement Appreciation Campaign as May 15th is Peace Officers Memorial Day and the entire week is devoted to Peace
Officers Appreciation. The Chamber Ambassadors decided we wanted to extend our campaign for the entire month of May to show our community appreciation.
Would you like to be involved?
If you would like to purchase a sign to display in May or the entire year, please contact the chamber at info@waylandchamber.org. Signs are double sided and come with a stake. They are $20 each. We will also have a limited supply of T-Shirts for $20 each that can also be ordered via email. All shirt sizes are Mens sizing.
If you are a restaurant, deli, bakery or grocery store and would like to donate food, or if you would like to donate a gift card or monetary donation, please contact the chamber office at info@waylandchamber.org or call 269-792-9246.
Why we do this campaign?
Here is one reason.
 Meet Melanie Lapeer Brann
Melanie is the widow of Battle Creek Police Detective LaVern Brann. Melanie met her husband while they were both training in the police academy. She served as a police officer for Battle Creek from 1986-1997. She enjoyed working with her husband until she retired to be a full time mom to her their two daughters. Detective LaVern Brann continued working providing for his family while protecting his community 24/7, nights, weekends and holidays.
Tragically, Detective Brann was killed in the line of duty in 2005 leaving behind his wife and two young daughters ages 8 & 12. Melanie came into the chamber office to pick up a yard sign and express her thanks for the #JST campaign. With Melanie's approval, her story is being shared to show just ONE of the thousands of reasons why the campaign takes place.
Our thanks and gratitude go out to Melanie for her service and also to her late husband Detective LaVern Brann for serving and protecting his community. Melanie and LaVern are both appreciated beyond what words can ever express.
We realize that being a law enforcement officer is a job like no other. Each day they put their uniform on, their lives are in danger serving their communities.
Remembering Detective LaVerne Brann from WWMT – http://wwmt.com/…/remembering-detective-lavern-brann-10-yea…
The event is generously sponsored by
Chief Sponsorship

David Hart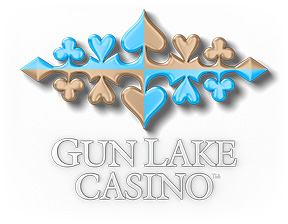 Captain Sponsorship
   
Lieutenant Sponsorship
   
                   
Deputy Sponsorship